If you're unfamiliar about a kilt for men, do not fret because I'll explain the kilt to you. A kilt is essentially the name of a garment that extends to what is the size of your kneecap. It is generally worn by men. It is also called the official dress of Scotland. Many people associate kilts with skirts. I'll be honest and say that they look similar, but in a manner, totally distinct from one another. The skirt comes in a range of colours and materials, whereas the kilt doesn't. It's mostly made of wool with tartan patterns.
These days, you'll see the latest utility Kilts (it is a branch that is derived from the tartan kilts originally) they are available in a variety of styles, and colors and they don't feature tartan patterns on them.
If you're an authentic Scottish gentleman It can be difficult to remember to dress properly in a kilt and with the appropriate accessories. Don't fret as we're here to help! This guide was written to assist those who are who are in need. We assure you that once you've read this guide, you're likely to be able to properly wear kilts on any occasion.
What To Wear Kilt
Let's begin with the kilt's style. As opposed to trousers or jeans, kilts are best placed above the navel. The way it is worn is to allow it to be worn down towards the mid-point of your kneecap.
If you are planning to put on your kilt in a proper manner ensure that it's worn over your entire body. Also, ensure that pleats are located on your back and that the aprons are overlapping. Another thing to bear in your mind is that the fringes must always be on the right side.
Sporran
Sporrans should be tucked in just slightly under your belt buckle or waistcoat. There are a few sporrans that come with two loops that are tied to the front of the Kilt. Sporrans come in two different types. One is a dress Sporran and the other one is a Semi-Dress Sporran. If you're looking for a formal appearance, then Dress Sporran is your first option. If, however, you're looking for a casual style, Semi-Dress Sporrans will assist you in achieving the look you want. If you're looking to learn more about Sporrans and other Sporrans, don't forget to read our post.
Kilt Pin
A Kilt pin is a kind of pin that prevents the apron from flapping on the wind on a cold day. There is a belief that kilts are made to be affixed they are used to hold the two layers of apron to one another. Kilt pins should be positioned at least an inch higher than the bottom and side on the back of the kilt. You can also place the kilt pin the opposite side of your kilt; it's entirely your decision. If you're interested in learning more about these incredible kilt pins, don't forget to read our special article written about Kilt pins.
Belt and Buckle
The buckle and belt tend to be wider than normal belts. You should wear them when you are wearing the waistcoat. If you're planning on wearing the belt without a jacket you should be prepared for some criticism from people who are patriotic Scottish people.
Ties and Shirts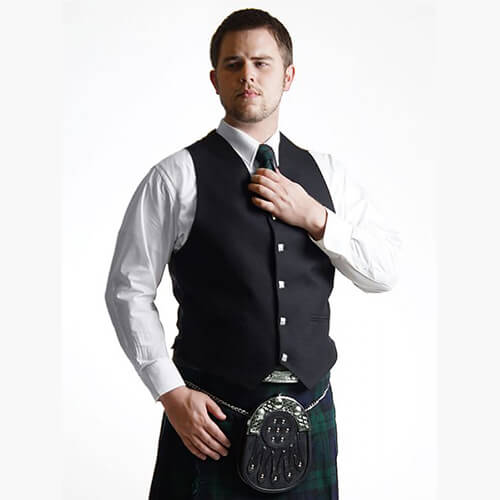 If you're looking to get an older-fashioned look, you must definitely check out Ghillie Shirts. If you're not certain the difference between them, then let me describe it to you in the most simple possible terms: they're large, loosely-fitted shirts that have winged collars. But, you can also wear a regular shirt and straight ties.
Jacket and Waistcoat
If you're looking for an elegant look, Prince Charlie's Jacket and vest is the best choice. When you're wearing a jacket keep the buttons open to show those buttons on the waistcoat. This will add a fashionable look to your outfit. It is also possible to choose other kinds Of Kilt jackets. If you want to learn more about the kinds of jackets you can wear with kilts, check out our detailed guide.
Kilt Hose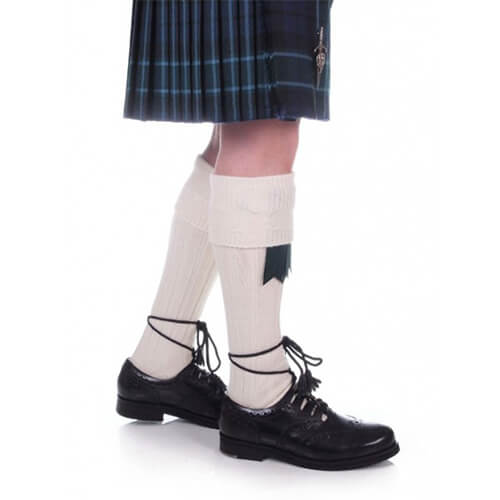 Kilt hose are socks intended to be worn in conjunction when paired with the Kilt. Kilt hoses are longer than regular socks, and should be worn below the bottom on your knees. When wearing the kilt hose you must try to fold them inwards at the bottom.
Kilt Flashes
Kilt flashes need to match your Kilt. They come in a range of tartan patterns, or simple solid colors to complement the color or the style of your kilt. The kilt flashes must be placed on the side of the calves.
Sgian Dubh
If you're looking for a traditional style, make sure you add Sgian Dubh to your shopping list. Sgian Dubh is usually worn by placing them inside the Kilt or hose. You can place them on either leg however, make sure you place them on the opposite side of your calf.
Brogues
The last item on the list is Brogues. These are shoes are worn with a Kilt, and without them, your outfit will not be complete. They have large faces and no tongue. The laces that are long of these Brogues must be tightly pulled. Then tie them in an over and under fashion after which you twist them 3 or four times, and then wrap them around the calf twice.
So, that's our post about Complete Guide To Wearing A Kilt Correctly. If you've got any queries concerning this article, then do not hesitate to share your thoughts in the comments section. If you have enjoyed reading this article, make sure to share the article with your friends and family.