The following is a brief introduction to the topic:
The kilt represents style, heritage, and culture when it comes to Scottish traditional clothing. There is a new twist on this classic item of clothing. The tactical kilt is a versatile, functional garment that combines traditional aesthetics with features designed for different activities. This article will examine the practical features that make a tactical Kilt a great choice for anyone looking for comfort, style, and functionality.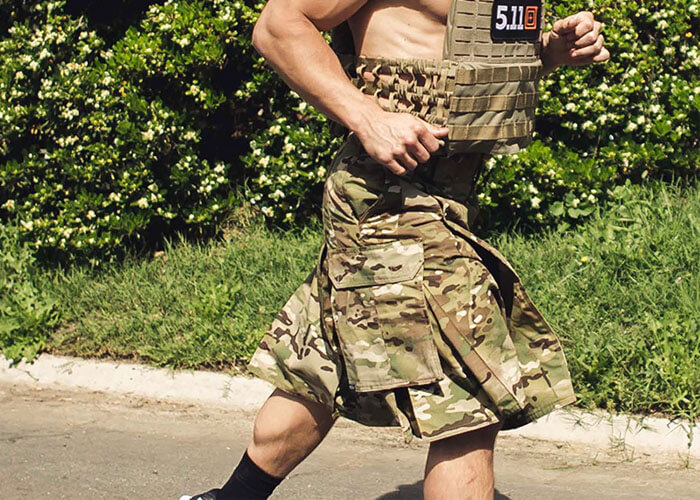 What makes a tactical kilt unique?
A tactical kilt caters to individuals who need freedom of movement, functionality and style without compromising. Here are some practical features of a tactical Kilt:
1. Durable Fabric
A tactical kilt can be made from durable and high-quality fabrics, such as cotton canvas or ripstop nylon. These materials are renowned for their durability and strength, which makes them ideal for rugged activities.
2. Multi Pockets
Multiple pockets are a key feature of a tactical Kilt. These pockets are strategically positioned to allow easy access to essentials such as wallets, keys and phones. You can organize and keep your belongings safe with a tactical kilt. This eliminates the need for extra bags or pouches.
3. Adjustable Waist
The waistbands of tactical kilts are adjustable, unlike traditional kilts that have fixed sizes. It allows you to customize the fit and ensure comfort for people of all sizes. It is also easier to wear clothing under the kilt in colder weather because of the adjustable waist.
4. Reinforced Stitching
Stitching is used to reinforce tactical kilts so that they can withstand outdoor activities. The stitching reinforces the overall durability and makes the kilt more resistant to wear.
5. Quick-Release Buckles
Quick-release buckles are often used in tactical kilts, instead of traditional pins. These buckles are convenient and easy to use. They allow for quick removal of the kilt or adjustments without additional accessories.
6. Moisture-Wicking Properties
Moisture-wicking is another feature that tactical kilts have. Fabrics used to make them are designed to wick moisture away from your body. This keeps you dry and comfortable during physical activity.
7. Reinforced Utility Loops
The reinforced utility loops on tactical kilts make it easy to attach additional gear and tools. These loops allow you to easily access items like knives, flashlights or multitools.
8. Rip-Away functions
Some tactical kilts have rip-away features to allow quick removal during emergency situations. This feature is crucial for certain outdoor or professional activities that require immediate clothing removal.
These pockets are often hidden in tactical kilts. These compartments can be used to store valuables like money or documents of identification, adding an extra layer security.
10. Versatile Style
Although functionality is important, tactical kilts offer a variety of styles. Kilts come in a variety of colors and styles, which allows individuals to express themselves while still enjoying the benefits.
Questions about tactical kilts
Can I use a tactical kilt in everyday situations?
Absolutely! Tactical Kilts are versatile and can be used for many different activities. A tactical kilt is a stylish and practical choice for running errands or attending social events.
Do tactical kilts have to be worn by men?
Yes, tactical kilts can be worn by both men and woman. The kilts are made to fit different body types, and to provide comfort for those who wear them.
Can I customise the features of my tactical kilts?
Many manufacturers offer customizing options for tactical kilts. You can choose fabric, color, pockets, and many other features according to your requirements and preferences.
Can tactical kilts be worn for outdoor sports and extreme sports?
A: Yes. Tactical kilts can withstand physical activity. A tactical kilt will give you the functionality and freedom of movement you need, whether you are hiking, camping or taking part in extreme sports.
How should I take care of a tactical kilt?
The instructions for caring for a tactical Kilt can vary based on the fabric. Refer to the care instructions provided by the manufacturer for more specific information. Most tactical kilts are machine washable or can be hand washed with cold water. They should then be hung up to dry.
Where can i buy a tactical kilt?
Online retailers and specialty shops sell tactical kilts. Choose a seller with a good reputation and who provides high-quality goods.
The conclusion of the article is:
A tactical kilt is a practical and stylish option for those looking for a versatile piece. The tactical kilt is designed for those who are interested in both fashion and function. It features durable fabrics, multiple pockets, adjustable waistbands, and moisture-wicking qualities. If you want to combine practicality with tradition, then a tactical Kilt is the perfect addition to your wardrobe.